Posted by Megan Petersen on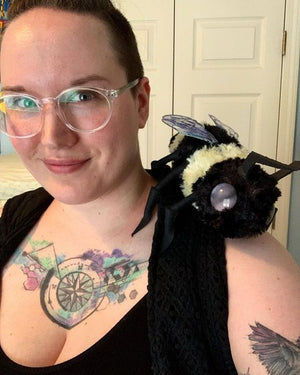 This sweet bee made by Nicole from Flowery Branch, GA is finished with a set of 30mm realistic glass bee compound eyes from HandmadeGlassEyes.com⁠⁠ The dark eyes perfectly pair with the cozy, striped body of this bee doll, giving it just the right amount of life! You can check out our entire collection of glass insect eyes here, for crafting handmade bee dolls and more! About the glass eyes from handmadeglasseyes.com: All artisan glass eyes are original graphic designs designed by Megan Petersen of Spokane, Washington Each cabochon is handmade with attention to detail and inspected for quality All products are made...
Posted by Megan Petersen on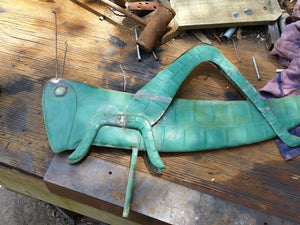 One of the many exciting things that the handmade glass eyes from handmadeglasseyes.com are use for is antique restoration projects. It's so cool to see original dolls, metal works, and more from decades ago brought back to life with a new set of shimmering, vivid irises. To add a new touch of depth and character to his weather vane restoration project, William from Summerville, SC added a pair of these bright, shiny green robber fly compound insect glass eyes. The final results are excellent. Whether it's a metal sculpture, weather vane, customized art doll, or more, you can find a...