Posted by Megan Petersen on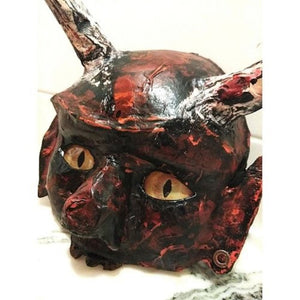 Paper Mache creator Catherine from Orlando, Florida creates eerie, one-of-a-kind paper mache mask cosplay creations. She makes her masks entirely from scratch, and they can be found in her online Etsy shop here. With their unique styles its no wonder her masks were selected to be used as props in the upcoming television season of "The Blacklist." In one of her reviews of the glass eyes she purchased to place in her wall mounted masks, Catherine wrote, "These glass eyes are amazing.... They really make my masks come to life." In a second review she noted, "My fox mask looks...
Posted by Megan Petersen on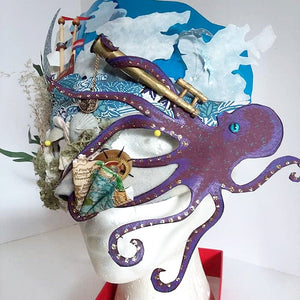 Nicole Lewis from Centerville, Tennessee created this intricately detailed octopus mask for an upcoming masquerade dinner. To add a final touch, she added blue octopus eyes from handmadeglasseyes.com. When reviewing her purchase Nicole stated, "Fast delivery. Great product! Would purchase from this vendor again." We are so honored to have provided a small piece to this extraordinary work of art!