Posted by Megan Petersen on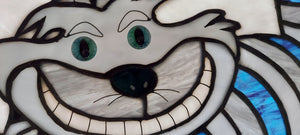 Susan V. from Sanford, NC said this in their email about the High Dome Cheshire Cat Glass Eyes: "My favorite character from Alice in Wonderland is the Cheshire Cat. Your eyes inspired me to make this piece." Susan, we are so honored that our eyes inspired this dazzling piece of art! Keep finding inspiration in the world around you and creating beauty! ~ Megan   About the glass eyes from handmadeglasseyes.com: All artisan glass eyes are original graphic designs designed by Megan Petersen of Spokane, Washington Each cabochon is handmade with attention to detail and inspected for quality All products are...
Posted by Megan Petersen on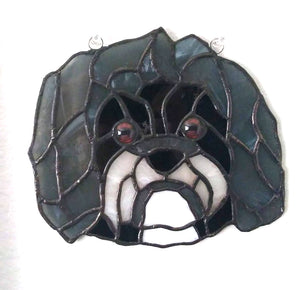 Marcia Hightower of Albany, Oregon creates fun stained glass projects that are giftable joys to behold. This fun project, inspired by Dreamworks' Minions characters,combines cartoon and traditional stained glass styling for a fun window hanging that is sure bring smiles. These characters are made complete with these teal human colored glass eyes, and these dark brown human style glass eyes. Marcia then used these dark brown horse glass eyes complete an adorable puppy stained glass piece. Whatever Marcia makes next is sure to surprise and delight! If you're interested in finding some glass eye designs to add some additional character...