Posted by Megan Petersen on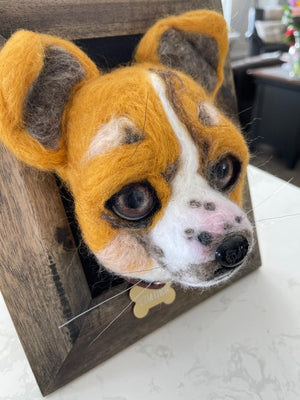 Needle felting artists are loving using glass eyes from handmadeglasseyes.com to create 3D pet tributes. Cindy Bucci from British Columbia,Canada crafted a 3D felting pet portrait of her daughter's pup, Timber with these medium brown glass dog eyes in size 25mm. Cindy told us, this was her first attempt at doing 3D felting, and that "the eyes brought him to life!! Great quality of eyes!!" Another felting artist to use our glass eyes on wire pin posts to add to her 3D felted pet portraits is Kareen from Beaverton OR. Kareen told us, I am very pleased with the eyes. They really create the...
Posted by Megan Petersen on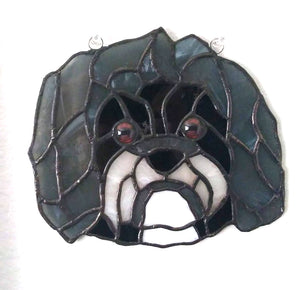 Marcia Hightower of Albany, Oregon creates fun stained glass projects that are giftable joys to behold. This fun project, inspired by Dreamworks' Minions characters,combines cartoon and traditional stained glass styling for a fun window hanging that is sure bring smiles. These characters are made complete with these teal human colored glass eyes, and these dark brown human style glass eyes. Marcia then used these dark brown horse glass eyes complete an adorable puppy stained glass piece. Whatever Marcia makes next is sure to surprise and delight! If you're interested in finding some glass eye designs to add some additional character...