Posted by Megan Petersen on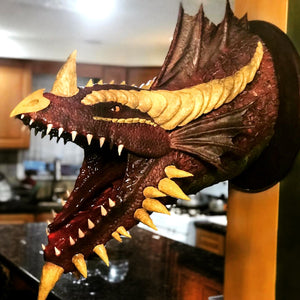 From start to finish, watching to process of creation of a paper mache dragon trophy sculpture is mesmerizing. These works of art are jaw-dropping when finished, and the detail that goes into their construction is slow-clap worthy. This red dragon wall trophy sculpture by Alessandro Ragone of TheDragonHunterNYC enraptures with it's golden and deep crimson red colors and fierce expression captures mid-cry. You can watch Alessandro's entire creation process from start to finish in the time-lapse video below: To add a layer or realistic life to this dragon Alessandro included these creamy orange cat style glass eyes. The delicate colors blend perfectly with the palate...
Posted by Megan Petersen on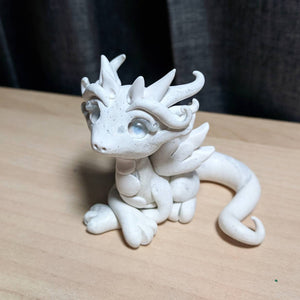 Helen's polymer clay dragons are an absolute DELIGHT to look upon. She uses handmade glass eyes by Megan Petersen to give them even more life and detail.