Posted by Megan Petersen on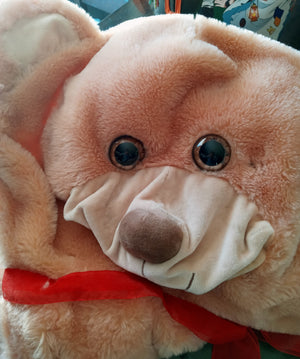 Vicky G., from Waco, TX shared this heartwarming story with us about a rescued teddy bear in an EF3 tornado, which she lovingly restored and returned to its sweet owner. Vicky used the Teddy Bear Plastic Safety Eyes listed on the website. Here is the lucky bears story. "Hi my name is Vicky and my family came up from Waco to help with the aftermath of the tornado. We brought supplies up and were feet on the ground helping Key Heights Baptist Church over a weekend. As we drove around town, our hearts ached...but also was overwhelmed by how your...
Posted by Megan Petersen on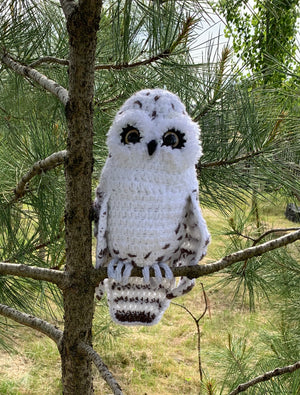 Michelle Starr from local Spokane, WA crafted this stunning white amigurumi owl with speckled detailed and these yellow owl plastic safety eyes. According to Michelle, she "got a lot of awesome feedback on the realism of this owl." She's certain that the yellow plastic safety owl eyes she used were a big part of that! It's so delightful to see such incredible work brought to life with a set of our eye designs! You can shop our entire selection of plastic safety eyes here: https://handmadeglasseyes.com/collections/plastic-safety-eyes About the glass eyes from handmadeglasseyes.com: All artisan glass eyes are original graphic designs designed by Megan...