Posted by Megan Petersen on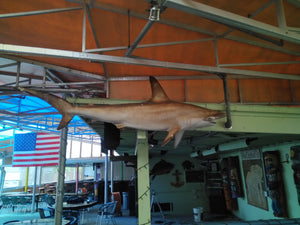 Christopher M., from Englewood, FL shared this photo with us from their recent project using 25mm Shark Glass Eyes from the website, stating; "The eyes fit perfect. Thank you" Chris, this mount is amazing, and we are so glad we could help you complete it with our glass eyes! We look forward to working with you again in the future! ~ Megan   About the glass eyes from handmadeglasseyes.com: All artisan glass eyes are original graphic designs designed by Megan Petersen of Spokane, Washington Each cabochon is handmade with attention to detail and inspected for quality All products are made and...
Posted by Megan Petersen on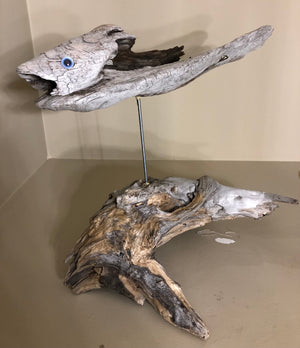 Rick R from Stillwater Lake, Canada emailed us pictures of his amazing driftwood creations, outfitted with eyes from our 16mm Bird Glass Eye Bundle, Electric Lime Green Dinosaur Eyes, and Light Green House Elf Fantasy Eyes:⁠ In his email Rick said, "Hi Megan,⁠ Thought I would send a couple of pics of my Driftwood Creations with your eyes, the eyes make a huge difference. You may like to see some finished products with your eyes :)⁠ Rick"⁠ We love how the eyes bring life to your driftwood sculptures, they are amazing and inspire our imaginations! Keep on creating!~ Megan   About the glass eyes from handmadeglasseyes.com:...