Posted by Megan Petersen on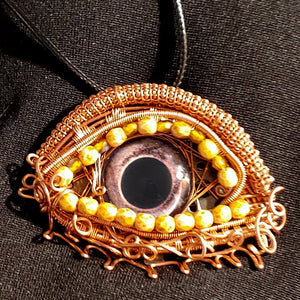 This stunning wire wrapped necklace pendant was crafted with this bearded dragon glass eye by Susan Seeds of Grove City, OH. Her intricate wire work and stunning color combination are a perfect compliment to the realistic 20mm bearded dragon glass eye. What a magnificent piece of handmade jewelry! We can't wait to see what Susan will make next with our wide and ever-growing selection of glass eyes.  SHOP ALL GLASS EYES HERE About the glass eyes from handmadeglasseyes.com: All artisan glass eyes are original graphic designs designed by Megan Petersen of Spokane, Washington Each cabochon is handmade with attention to...
Posted by Megan Petersen on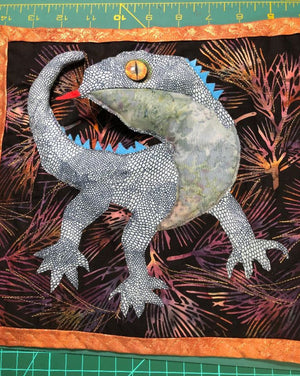 Janet from Pflugerville, TX made this fantastic fabric lizard for her daughter's "lizard wall" and shared it with me. I just had to show it to you. This fantastic creature is brought to life with the final touch of these glass dragon eyes in teal and gold.