Posted by Megan Petersen on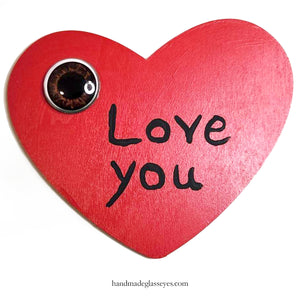 Need a last-minute, cute and crafty Valentine's gift idea? Follow this quick and easy tutorial to decorate a wooden heart for your special someone! List of supplies Heart shape wood cutout Acrylic paint, any color you like but I chose red and black Paint brushes Glue Human style glass eye or honey bee cabochon, I chose a human eye in the color of my Valentine's eyes Directions Paint heart cutout any color you want, I went with traditional red, front and back Once it dries glue the cabochon to the upper left corner of the heart Then with a smaller...
Posted by Megan Petersen on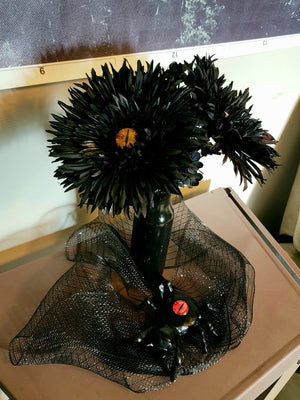 If you are anything like me, you are near-obsessive about Halloween and anything related to it. So I have a fun little DIY for those who want to start before the décor is in-store. The following tutorial is for a handmade clay spider and an easy 4 step eyeball flower for those wanting something a little incognito. Craft Project Items Needed: Crayola Air-Dry Clay (White) Parchment paper Kitchen knife Handmade Glass Eyes Acrylic Paint (Black) Paintbrush and pallet Setup: The first step to creating this spooky spider is to create a flat ball the size of your palm and one...