Posted by Megan Petersen on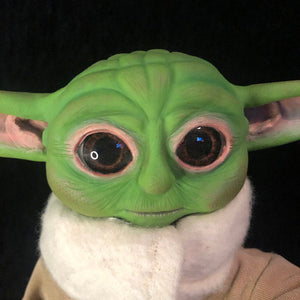 Chris Gadd from Didcot, United Kingdom crafted this Grogu-inspired sculpture with polymer clay and these big brown glass eyes from handmadeglasseyes.com. In his 5-star review of the glass eyes, Chris states that he loved the eyes and, "They were perfect for my project and working really well with polymer clay! Highly recommend!" Note: customers bake our eyes in polymer clay for up to 275 degrees F, for up to 30 minutes without issues. Any longer or hotter, however, and we recommend first coating the backsides with a heat protective agent such as resin or enamel. Get 20% off your entire order of...
Posted by Megan Petersen on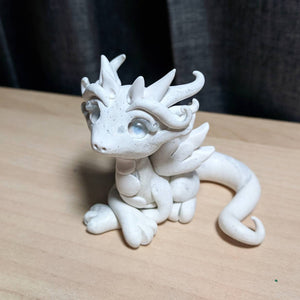 Helen's polymer clay dragons are an absolute DELIGHT to look upon. She uses handmade glass eyes by Megan Petersen to give them even more life and detail.
Posted by Megan Petersen on

MySunkissedStudio Makes Adorable Miniatures with Glass Eyes from HandmadeGlassEyes.com Shannon, the designer and creator behind MySunkissedStudios, makes the most squee-worthy miniature creatures out of polymer clay. She brings her adorable little creations to life with tiny glass eyes from Megan's Beaded Designs.   You can check out MySunkissedStudio on Etsy here, and shop for original glass eyes here. If you want updates on when new glass eye designs come out, and would like a FREE 20% off coupon for your entire glass eye order, sign up here.